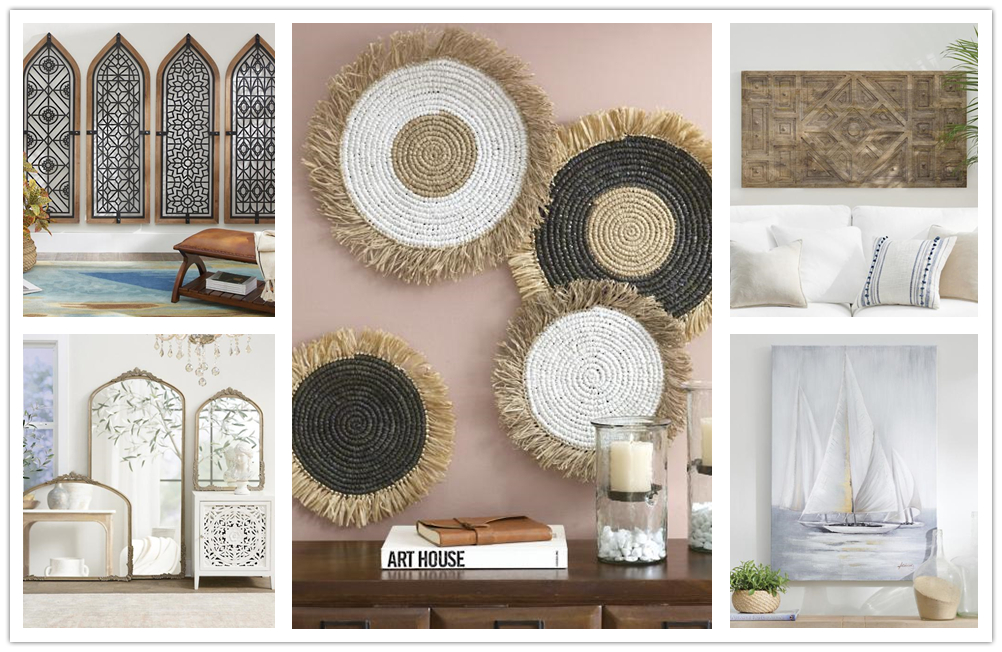 Looking to refresh your blank walls? Wall decors are the easiest way to add character to an indoor space and make your house feel like a home. Here are some of the best wall decors that are sure to add style to your home:
If you want your home to have a bit of Gothic style elegance, this piece is sure to catch your eye. It features intricate stained glass-inspired patterns in subdued black and white colors — reminiscent of European style churches. At 6 feet tall and set against a fir wood textured frame, this piece is large enough to cover an entire wall.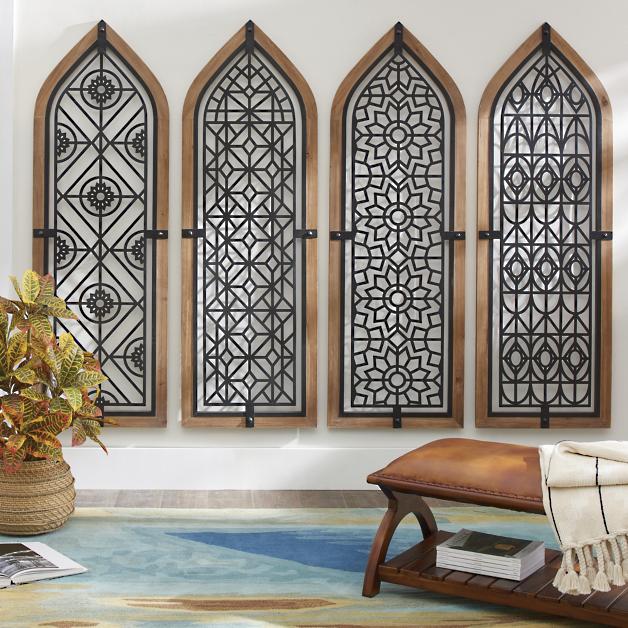 Stylish and practical, this wall decor is a top choice for pet lovers. It features a set of two hooks shaped like a dog tail — perfect for hanging pet leashes, collars and harnesses. Made with durable resin composite, this piece is sturdy and adds a bit of whimsy and quirky to any indoor space.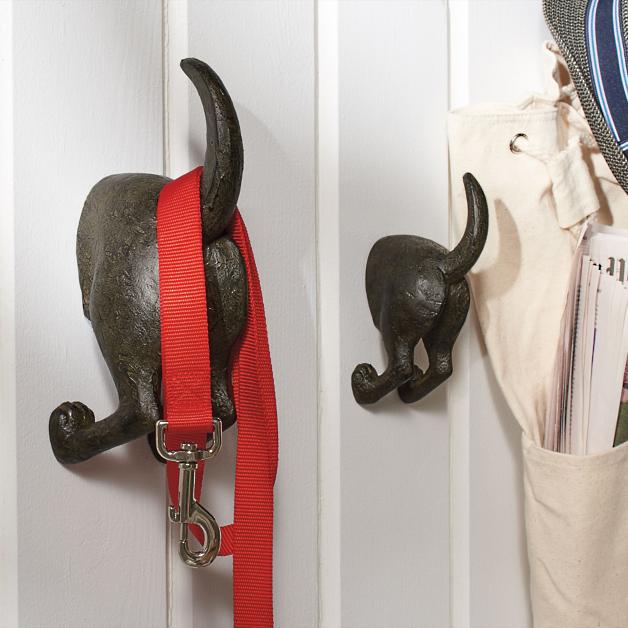 Nothing beats the rustic and ornamental appeal of a hand-carved wooden wall decor. This piece is constructed using mango wood and working into the natural wood grain to create unique geometric patterns. Measuring 48-inches across, it's an effortless way to make a style statement in your home.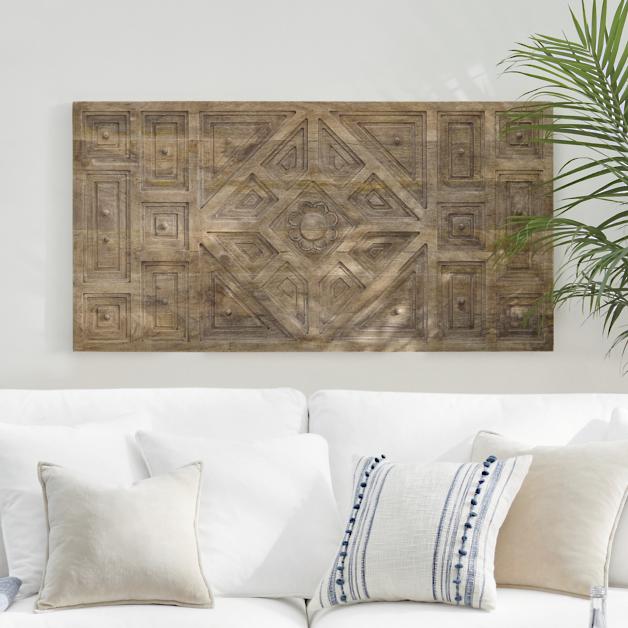 More than just a mirror, this piece stands out by having a gold-finished metal frame that is made even more elegant through its leaf patterns on the edges. Not only does this decor add old-fashioned glamour to your home, it also helps make your space look and feel larger.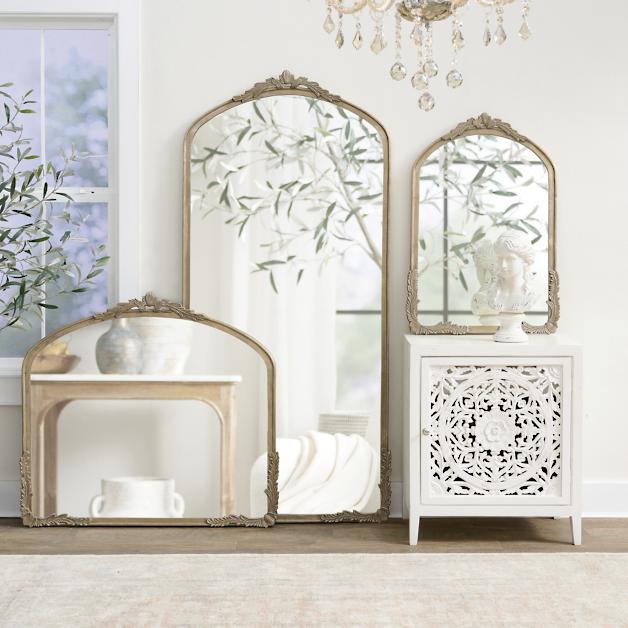 This wall decor leans into the nautical theme by featuring a view of majestic sailboats on blue waters that mimics an original work of art. With a rich color palette of subdued colors and neutral hues, it's soft and calming feel can create a tranquil and relaxing space in any home.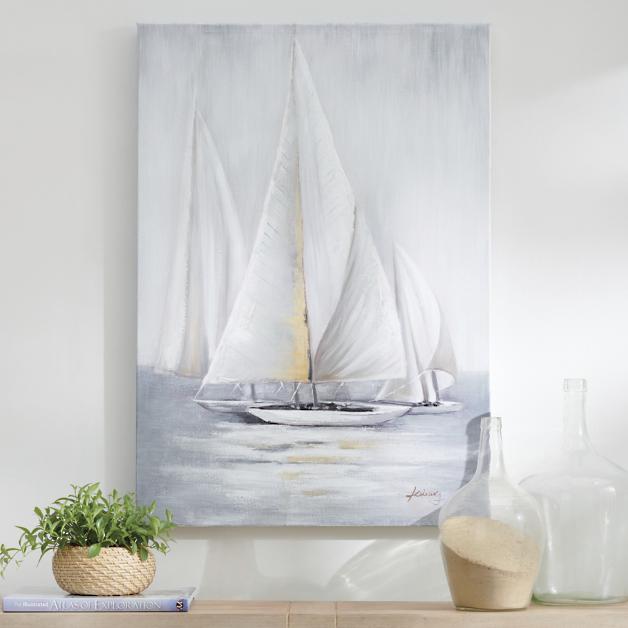 This bamboo wall decor is an effortless way to bring the tropical vibe into any modern home. Featuring an open, airy design with an intricate wooden pattern, it's a great alternative to traditional wall art because it's made with sustainable materials — an eco-friendly choice that creates a more natural aesthetic.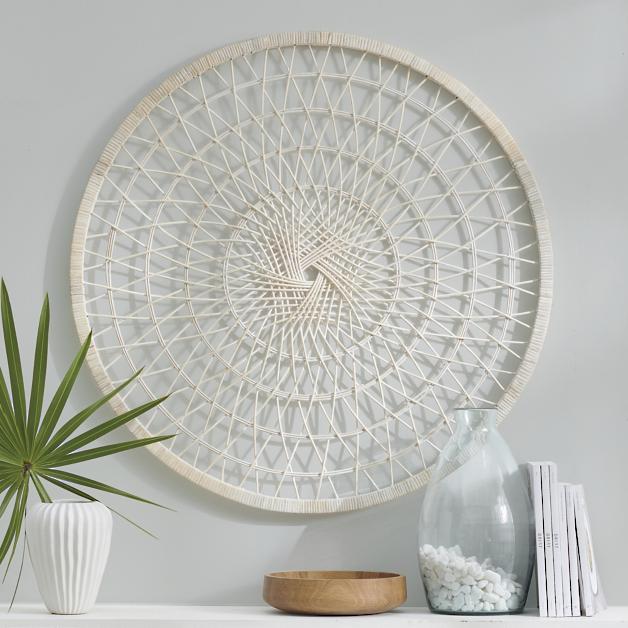 Simple yet whimsical at the same time, this piece is made of pure solid iron that has been expertly bent into concentric circles — giving the illusion of an endless spiral. It makes the perfect standout centerpiece for any blank wall, as its quirky design balances out the boxy silhouettes of furniture in the home.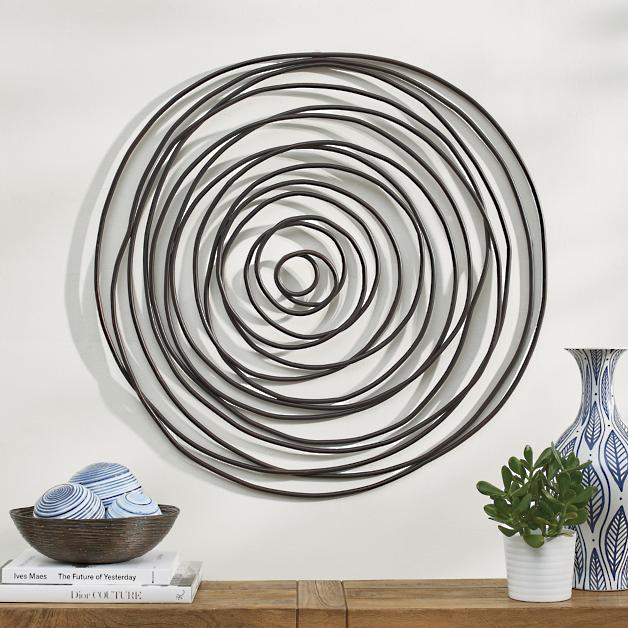 A beautiful combination of elegance and bohemian style, this wall decor is woven using natural fibers that include raffia and sisal to create a relaxed atmosphere in any room. Because of its warm texture and minimalist design, this piece is versatile enough to be used as a wall hanging and even as decor for boho-themed parties.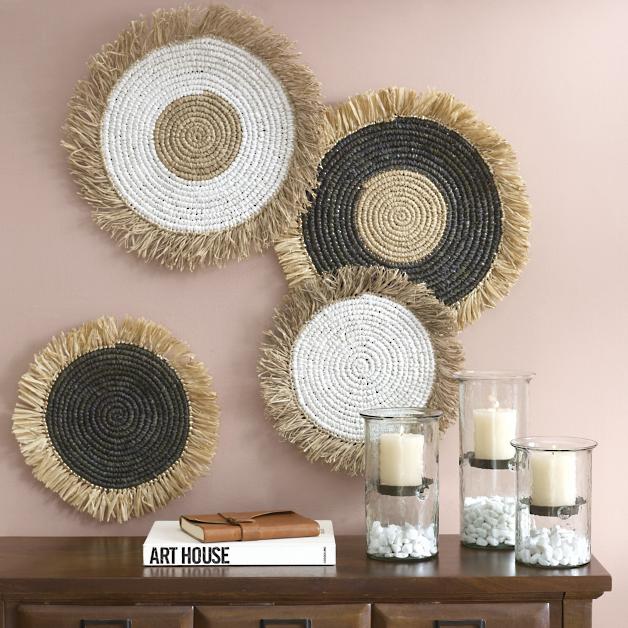 Practical and decorative, this wall mirror adds dazzle to the bedroom, entryway, or living room. Using sophisticated artistry and craftsmanship, this piece features botanic patterns around a glass mirror for a touch of feminine elegance. No two mirrors are alike — so it's a one-of-a-kind original piece.
Add a pop of color to any neutral space with this wall decor. It features a canvas print of a shimmering coastal landscape — almost abstract in style but stands out with bold, bright hues of blue, orange and purple. Set against a minimalist black frame, this piece makes a vibrant addition to any home.