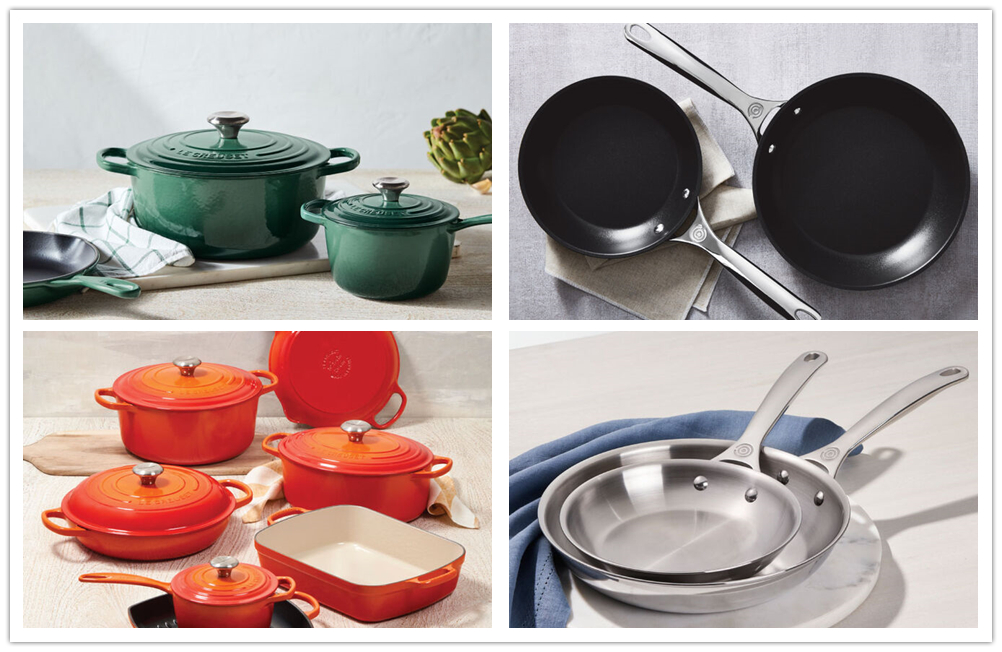 Tableware
9 Cookware Sets For Every Home Chef
If you are a homemaker you need to invest in good cookware sets. Pick those that you are confident about using and those that you will mostly use. Cookware sets are a combination of pans and pots. They already are a set, which means that they can help you perform simple cooking like frying, baking, and steaming. Here are cookware sets from Le Creuset that you can invest in 2023.
This set already includes Le Creuset's best-selling enameled cast iron pots and pans. It also includes a Dutch Oven and skillet. This can be a good starting cookware set if you have just moved into your new apartment. This features superior heat retention so your food stays warm.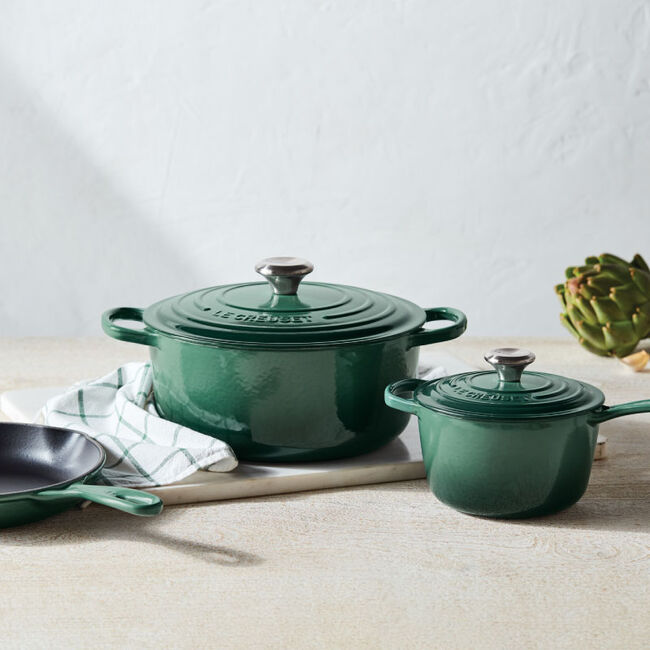 This can level up your frying game. Get rid of your old frying pans that are difficult to clean and always destroy your sunny side up egg. This is nonstick so you don't need much oil while you're frying. You can use this to saute or sear.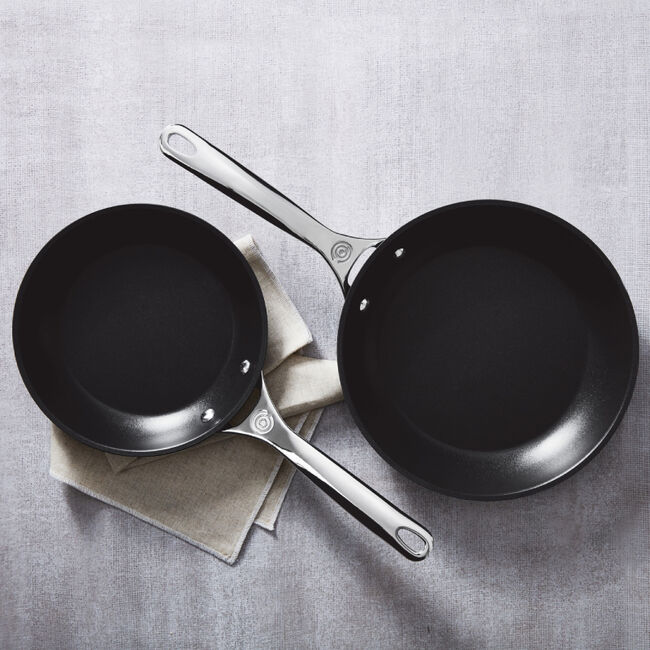 This is ultimate for a reason. This set includes 11 cookware. This is perfect if you have a huge family to feed. If you're looking to upgrade your cookware set, then go for this one. This set will give you 2 dutch ovens, a braiser, a saucepan, two skillets, and a roaster.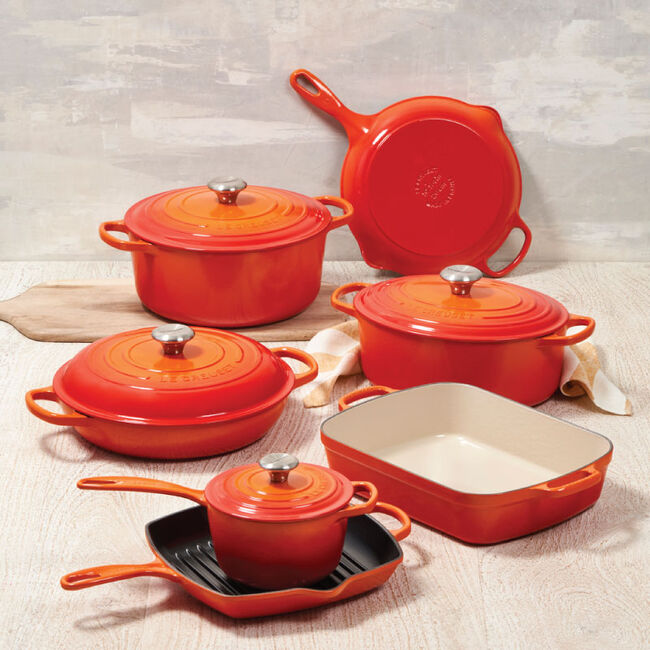 Stainless steel is a good material for cookware. These easily respond to heat adjustments. Say goodbye to burnt and undercooked foods. These fry pans will make sure that you only deliver flavorful and cooked foods to your family.
This will give you a round Dutch oven, a saucepan, and a skillet. All of these come with a golden knob which adds up appeal to your kitchen. This cookware is ready to be served anytime. They have superior heat distribution and retention.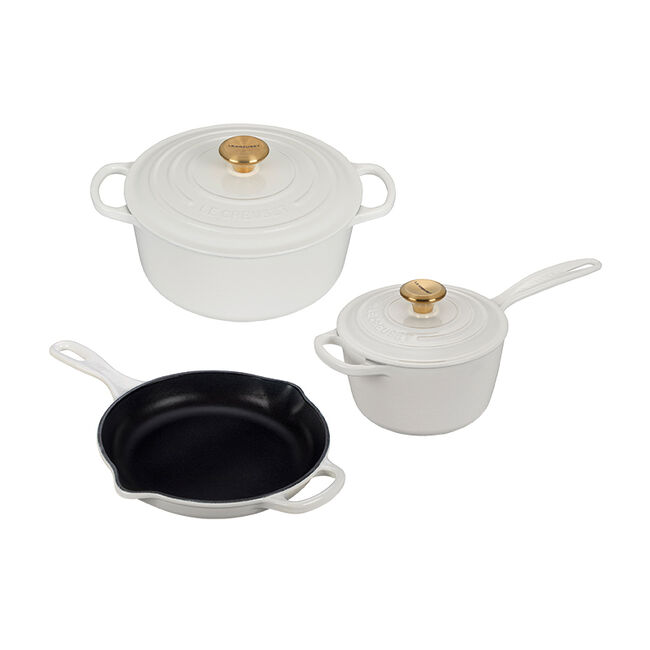 Nonstick cookware is addicting. They are super convenient to use. They also help you cook food with perfection. This set is great for people who are not that fan of cooking. This will give you fry pans, a saute pan, and a saucepan.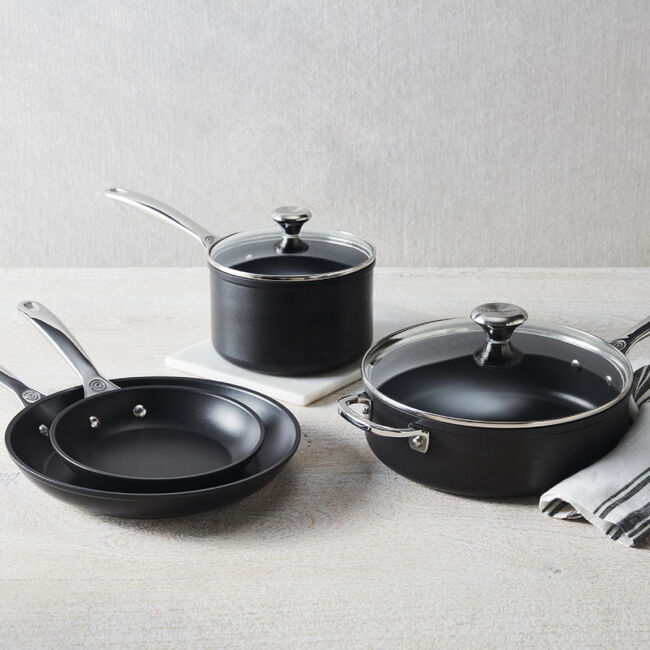 This is already a complete set of cookware. No cooking style is impossible with this one. It will give you fry pans, saucepans, a saucier pan, and a stock pot. They also come with lids. All of these are stainless steel which easily responds to heat adjustments.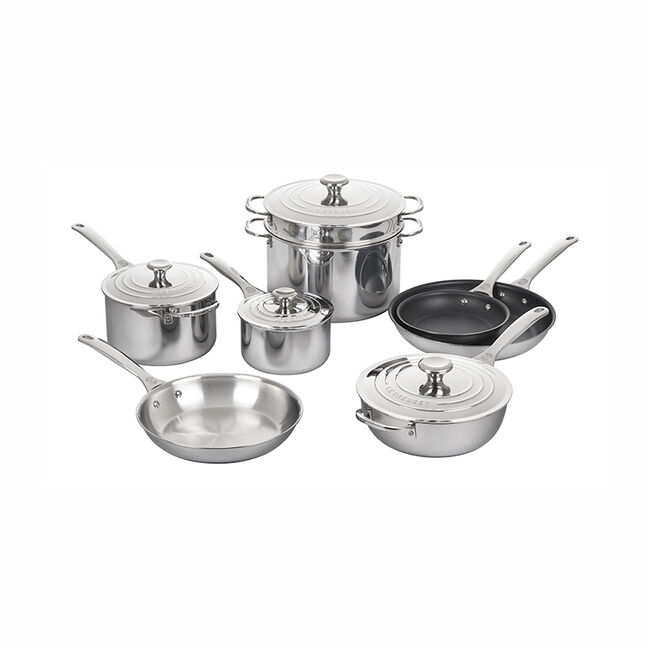 This set includes petite cookware and bakeware. This is a good starting point for those who are just starting with cooking. It includes a utensil set that also matches the cookware. This features durable enamel that is resistant to chipping and cracking.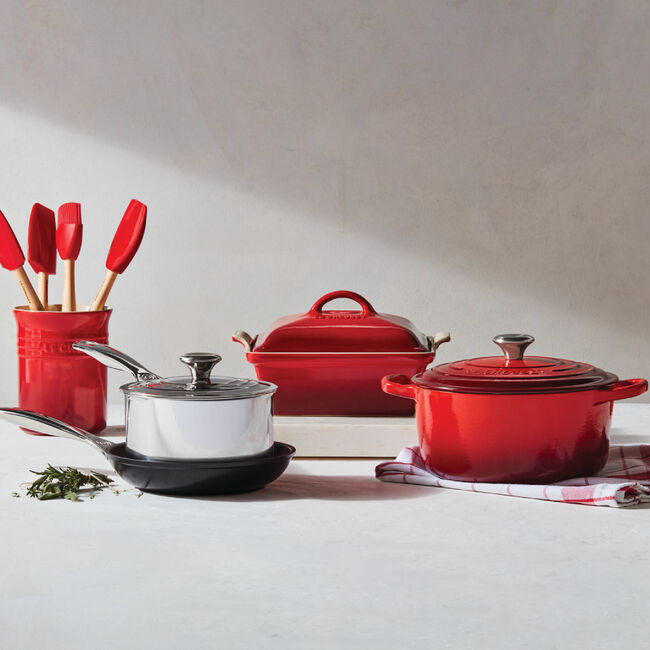 This set is always ready to be used and served. It includes a round Dutch oven, oval Dutch oven, braiser, saucepan, and skillet. They all are easy to clean and safe for dishwashers. They are durable and can withstand the test of time. They are perfect for beginners as they make cooking an easy task.